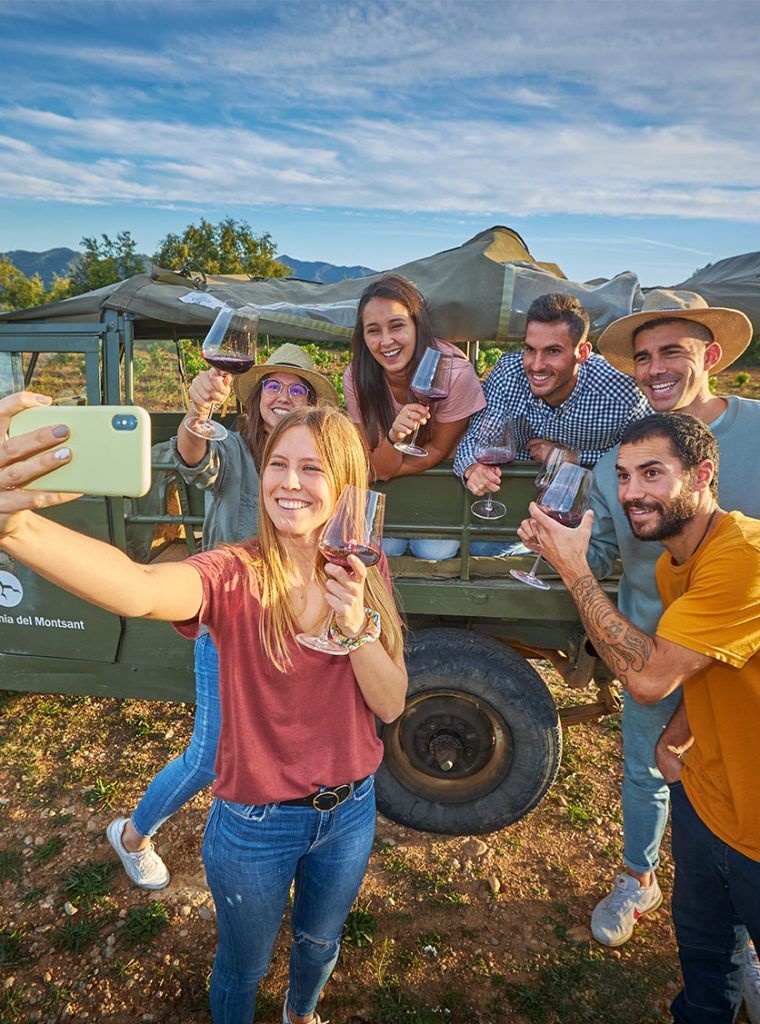 Traditional Catalan cuisine, prepared with the olive oil that dresses our dishes and accompanied by the wine of our land.
Visit our winery in the foothills of Montsant and learn about the winemaking process, from the origin to the bottle.
Learn what makes each of our wines special and finish the visit with a guided tasting of our best wines, accompanied by local products. You will feel the notes of our vineyards in each one of them, you will enter a world of aromas that will allow you to identify subtle flavours and, through them, you will learn about the history of our terroir.
Once the visit is over, you will have lunch at Fonda el Recó, one of the oldest inns in Catalonia, located in the square of our village, Cornudella del Montsant. Tradition and modernity in a special menu with seasonal products paired with our signature wines, a great gastronomic experience.