When we, two young men, Xavier Canals Parellada and Carles Macías Gállego, with extensive training in oenology and a long winemaking career, decide to make our dream come true, in the Priorat region: in Cornudella de Montsant. It is precisely in this site and its medieval history dotted with baronies where we find our source of inspiration from the very beginning and the reason for our name.
A beautiful and steep region with marked character, surrounded by evocative vineyards and dotted with small and charming villages. The region reveals itself as a unique landscape of breathtaking beauty and great solitude. The solitude of the deserted mountains that surround it, the solitude of the small silent villages. This solitude is, in short, a companion and it does not abandon those who try to evoke, perceive or experience it. It is not melancholy solitude, but reality bursting with a past full of history and a future full of projects and eagerness.
Our wines are on the international scene, we have been present in more than 40 countries.
Today we remain faithful to our beginnings and we continue to build together the dream that was born more than 20 years ago in the foothills of Montsant.
During these years of personal history, we have aimed to produce high-quality different wines, with very limited productions. We believe, and this is backed up by the many awards and mentions we have received over the years, that we have achieved exclusive and modern wines, with innovative winemaking techniques.
We are passionate about the land and what we do,
each bottle has the essence of the Mediterranean
and has a little bit of us…
we hope you enjoy our wines.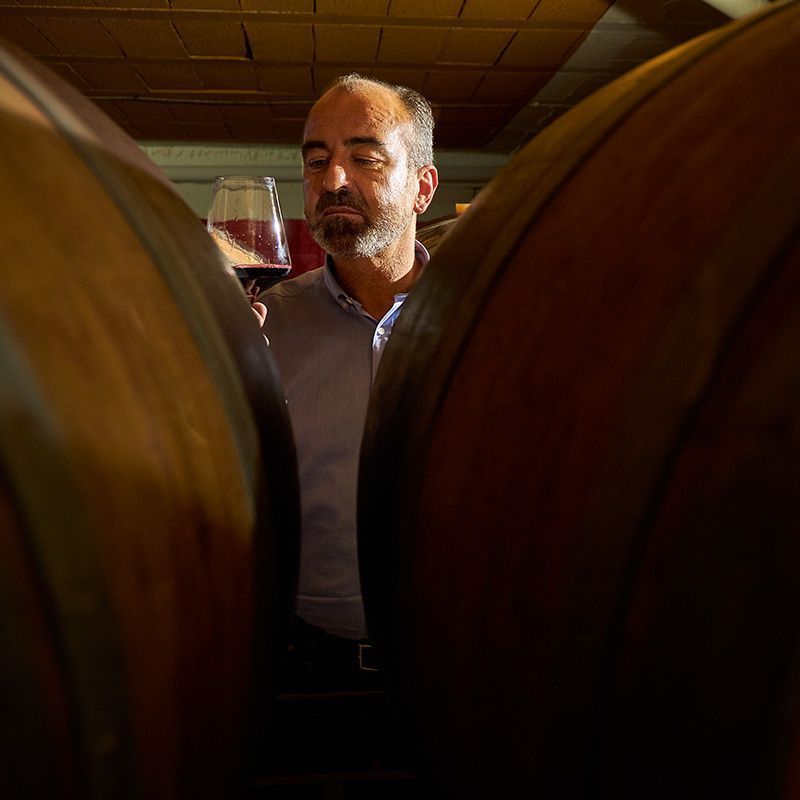 Xavier Canals
Passionate oenologist in love with the Priorat region
Dynamic, energetic, hard-working, and wine and viticulture lover. Together with Carles Macías, he is one of the founders and ideologists of Cellers Baronia del Montsant, yet his connection with the world of wine goes back to when he was very young, when he began to have his first contact with this world thanks to his father, who was also devoted to the wine sector.
Passionate about his work, which he has turned into a way of life, he strives for excellence in everything he does… and his wines are a clear example of this.